Treatments available at the Dartford Foot Clinic
We offer regular routine maintenance appointments as well as one-off appointments for a wide range of podiatry treatments at the clinic. 
For patients unable to attend our clinic, we also provide home visits.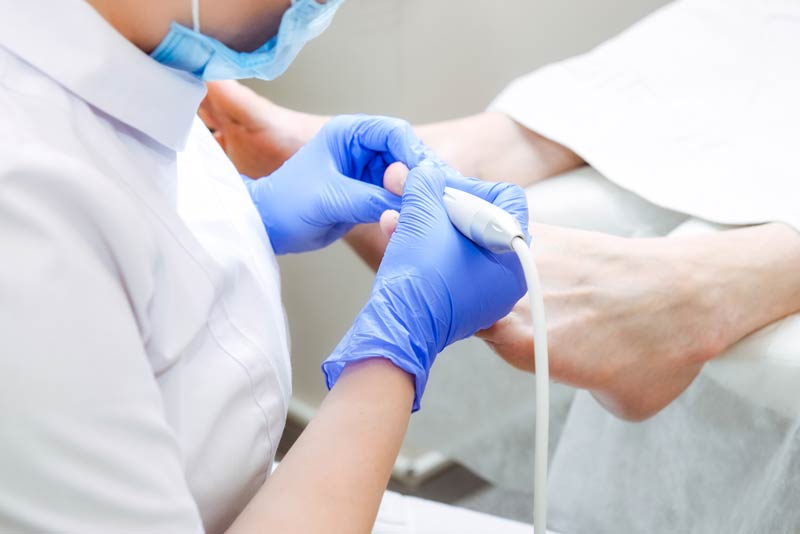 Feet have a hard life at the best of times. If your feet hurt, everything hurts. There is no getting away from them. You do not have to put up with this. Feel the difference and treat your feet.
A podiatrist can alleviate and treat foot pain as well as all sorts of other problems in your feet. Foot problems might include: nail cutting, corns, calluses, hard skin, verrucas, foot pain, toenail problems (fungal nail infections, thickened toenails, ingrown toenails), athlete's foot, smelly feet, dry and cracked heels, bunions, blisters, ageing feet, sports injuries and foot care for diabetics.
You can read more about our treatments from the list below. If you are not sure which treatment is right for you, please call, we will be happy to chat over the phone in the first instance.