Routine Foot and Nail Care
To keep your feet healthy, we recommend regular visits to a podiatrist. Routine foot and nail care will minimise the risk of developing problems with your feet, protecting your mobility and general wellbeing.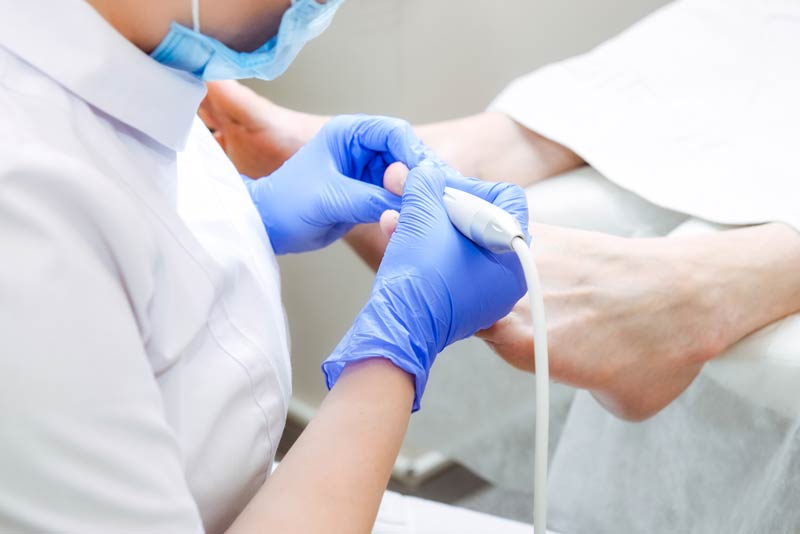 Routine foot and nail care appointments start with an assessment of your foot health. We will discuss any issues you are having with your feet. while doing this we will be treating each foot as appropriate.
Treatments can involve cutting and filing nails, removing corns and/or calluses and reducing hard skin areas. Treatment of ingrown toenails, athlete's foot, verrucas and minor nail infections are all considered routine treatments.
How many sessions will I need?
Treatments vary from person to person. We tailor your treatment to suit your individual needs. For many people the problem is resolved in one appointment. For some people, treatment may continue over several sessions until it is resolved while for others, one session every few months will be required if it is an ongoing issues e.g nail cutting or a recurring corn.
We will provide foot care advice on how to best look after your feet at home. We may suggest products you can use and advice on how to cut and file nails correctly. We will also give footwear advice.